Demystifying Expert Certificates in Building Design: What Are They?
In the realm of civil engineering and architecture, expertise is highly valued. The most ideal way to gain expertise and display your proficiency would be through obtaining qualifications and certifications. When it comes to the field of building design, expert certificates play a pivotal role in validating one's skills and knowledge.
As a civil engineer, architect, MEP designer, urban planner, or sustainability engineer, obtaining an expert certificate can take you a step ahead of your peers and prepare you for your professional journey. From understanding what are expert certificates in building design, to acknowledging their significance and how can they impact you as a student or professional, let us demystify expert certificates in building design.
Unveiling the Expert Certificate Journey at CADD Centre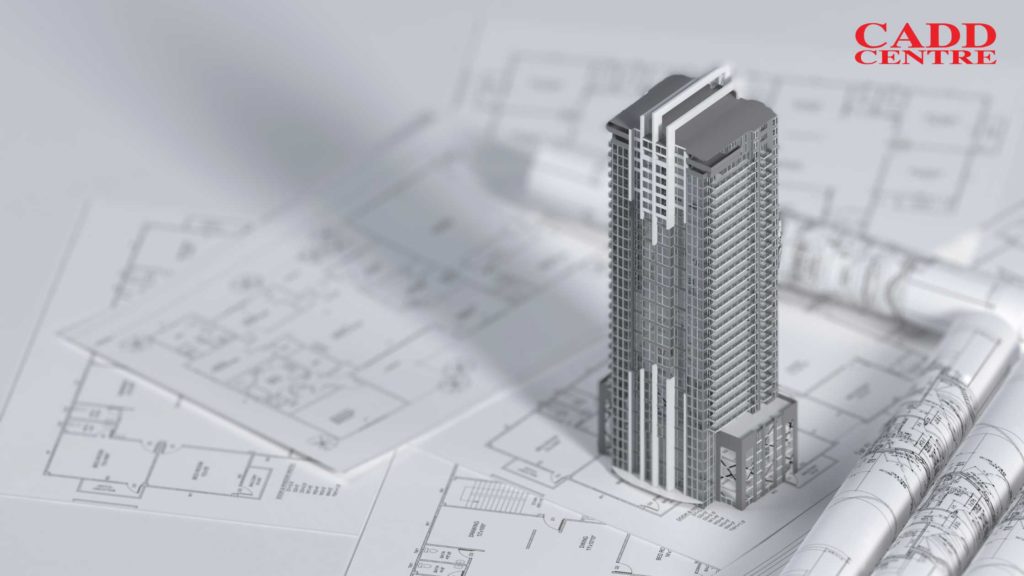 With an expert certificate from the CADD Centre, you will learn how to build as per design principles and techniques.
During the building design course, you will also learn how to use CAD tools and finite element analysis to design, visualize, and analyze different structures.
The program also focuses on cost/resource management, project planning, and risk evaluation, ensuring that you will be able to carry out all your projects with perfection.
The Need for Expert Certificates
Expert certificates in building design courses are specialized credentials awarded to individuals who showcase a high level of competency and expertise in the field of designing structures. These certificates are typically offered by professional organizations and educational institutions like CADD Centre, which are recognized for their authority in the field.
They serve as proof of an individual's understanding of various aspects of building design, including architectural principles, structural integrity, sustainability, safety measures, and more.
The Importance of Expert Certificates
For students and professionals in civil engineering and architecture, obtaining expert certificates holds immense significance.
These certifications act as proof of the individual's dedication, knowledge, and skills displayed in designing structures.
Obtaining such a certificate can enhance your credibility and validate one's proficiency, pivotal in career advancement, project opportunities, and even financial growth.
Possessing an expert certificate can distinguish you from peers and competitors, showcasing commitment to continuous learning and highlighting expertise in specific areas of building design.
Obtaining an Expert Certificate
If you are a student of architecture and civil engineering, obtaining expert certificates can be highly advantageous.
These certifications offer a structured pathway to deepen your understanding in specialized areas of building design, giving you a competitive edge when entering the job market.
They not only supplement academic learning but also provide practical insights, making you industry-ready.
Moreover, holding such certifications can make your profile more attractive to potential employers, as employers value candidates showcasing a commitment to continuous learning and professional development, and expert certificates exemplify this commitment.
Exploring the Scope of Expert Certificates
Renowned organizations like CADD Centre offer expert certificates that cover diverse areas within building design courses.
These certifications cover topics around Building Information Modeling, Structural Engineering, Architectural Design, and Project Management.
The expert certificate program instructs students in harnessing the potential of widely used CAD tools for designing, analyzing, and enhancing the efficiency and safety of building structures.
Key training areas covered in the expert certificate programs include
Structural analysis
Structural design
Building performance
Visualization
Construction project management
Project planning
Scheduling, as well as cost management
Conclusion: Advance Your Career with CADD Centre's Expert Certificate
Are you a student or professional seeking to remain updated with the latest developments, technologies, and superior methods in building design? Consider enrolling in CADD Centre's Expert Certificate in Building Design Training and Certification Course.
This program offers an in-depth understanding of building design. Moreover, you can stay up-to-date with the trends, technologies, and optimal practices in building design. By joining the course, you will not only be able to harness the potential of CAD tools but also effectively manage your projects. Start advancing your career today by enrolling in the Expert Certificate Course in Building Design Training and Certification Course from the CADD Centre.
FAQs
1. How do expert certificates enhance career prospects?
Expert certificates validate skills, providing a competitive advantage in job markets and paving the way for career advancement.
2. What topics are covered in expert certificate programs at CADD Centre?
CADD Centre's programs cover areas such as building information modeling, structural engineering, architectural design, and project management.
3. How do I start building design?
To embark on building design, initiate your journey by gaining foundational knowledge in fields like architecture or civil engineering. Then, delve into practical applications through training AutoCAD training for Civil Architects 
4. What is the study of designing buildings?
The study of designing buildings falls under the broader field of architecture, where professionals explore the intricate blend of artistic creativity and technical expertise to shape the built environment.
5. What are the 3 main types of architecture?
The three primary types of architecture include residential, commercial, and industrial architecture, each catering to distinct purposes and design considerations.